Chicham – Losar – Kunzum Pass – Chandrataal
On the ninth day we crossed over to the Lahaul valley. The destination was Chandrataal, a 5-hour, 120 kms  journey from Kaza over un-metaled roads and loose boulders.
We took a newly opened road connecting Kibber village to Chicham village over Samba-Lamba nallah.  This new suspension bridge has replaced an earlier rope bridge and significantly reduced travel time between Kaza and Losar.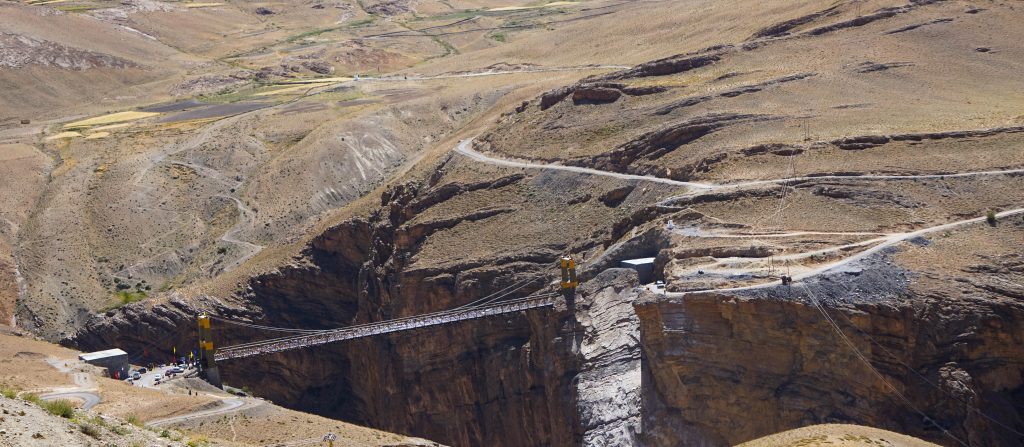 Losar is the last village of Spiti valley before the roads starts climbing towards Kunzum Pass. Though surrounded by bare, brown hills, the village itself presents a verdant green look due to the cultivated fields growing potato, barley and peas.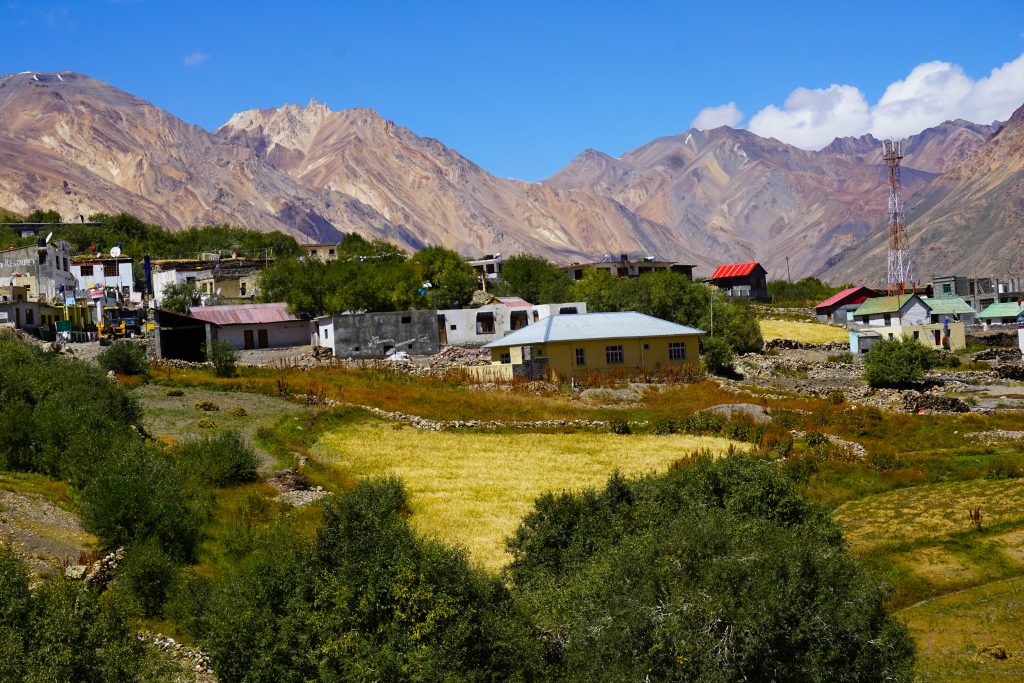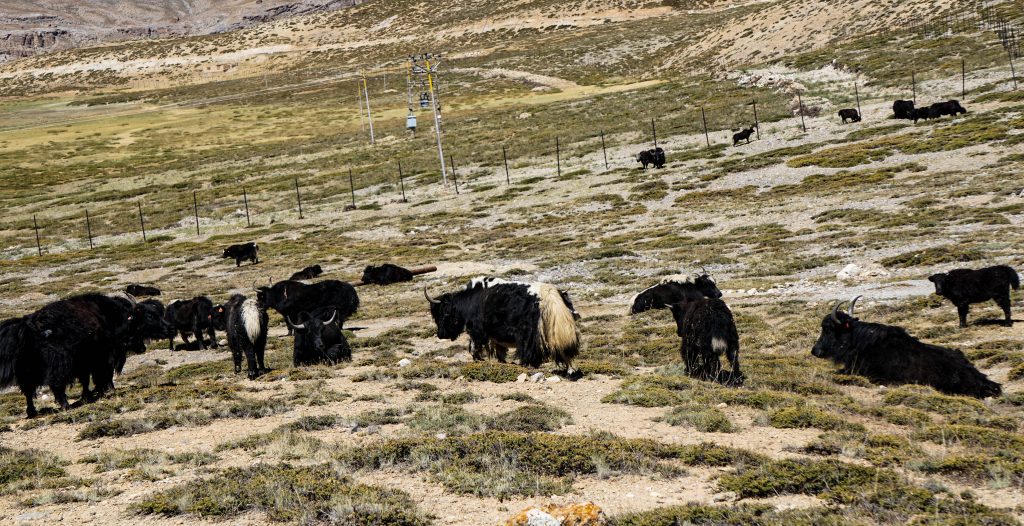 From Losar, the roads starts winding towards Kunzum La (Pass), the high mountain pass that separates Lahaul from Spiti valley. Situated at an altitude of 15,060 feet, the pass is a barren, foreboding place buffeted by strong, icy  winds. The pass is open for traffic from June to September only.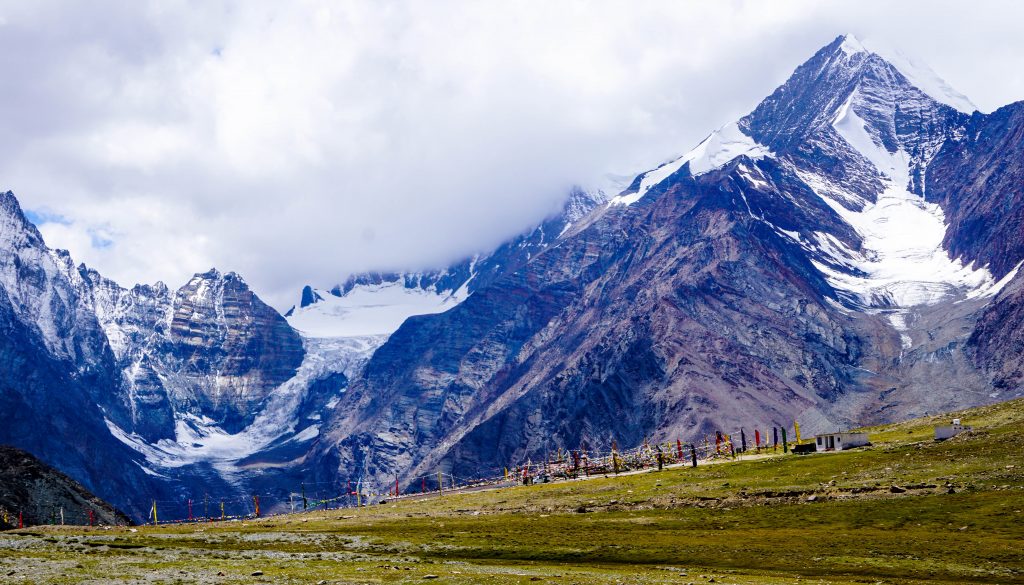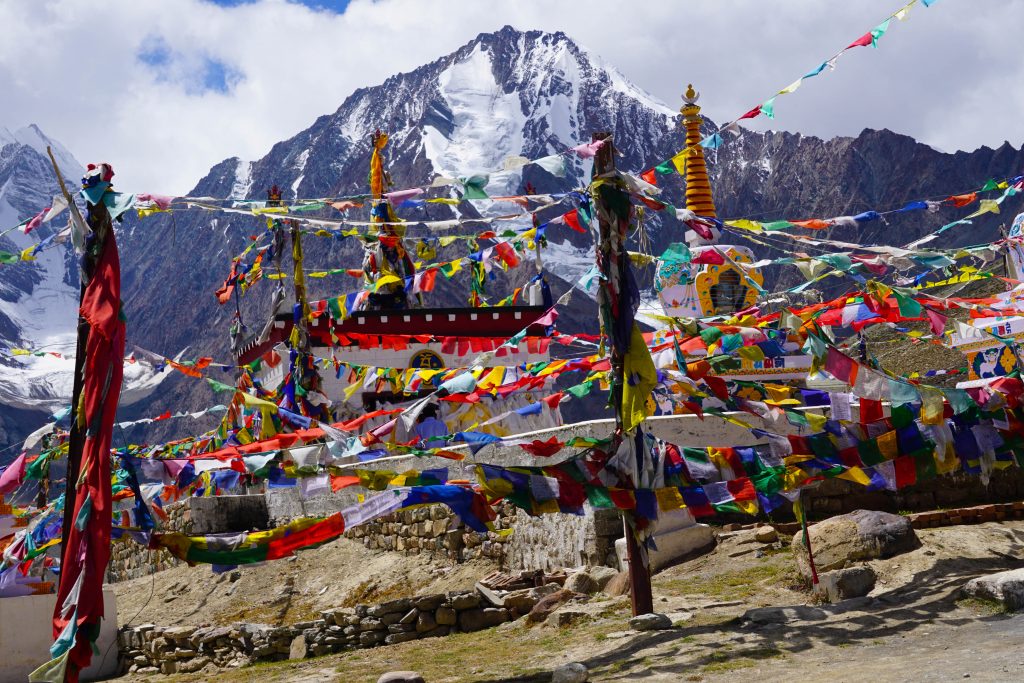 The bone jarring journey through Kunzum pass ended at Chandrataal Camping Ground. The ground is dotted with temporary tents – some absolutely basic, others offering the luxury of attached bath and running water. The extreme cold and high velocity winds at the camping ground are not conducive to much washing so running water facility is a little superfluous here.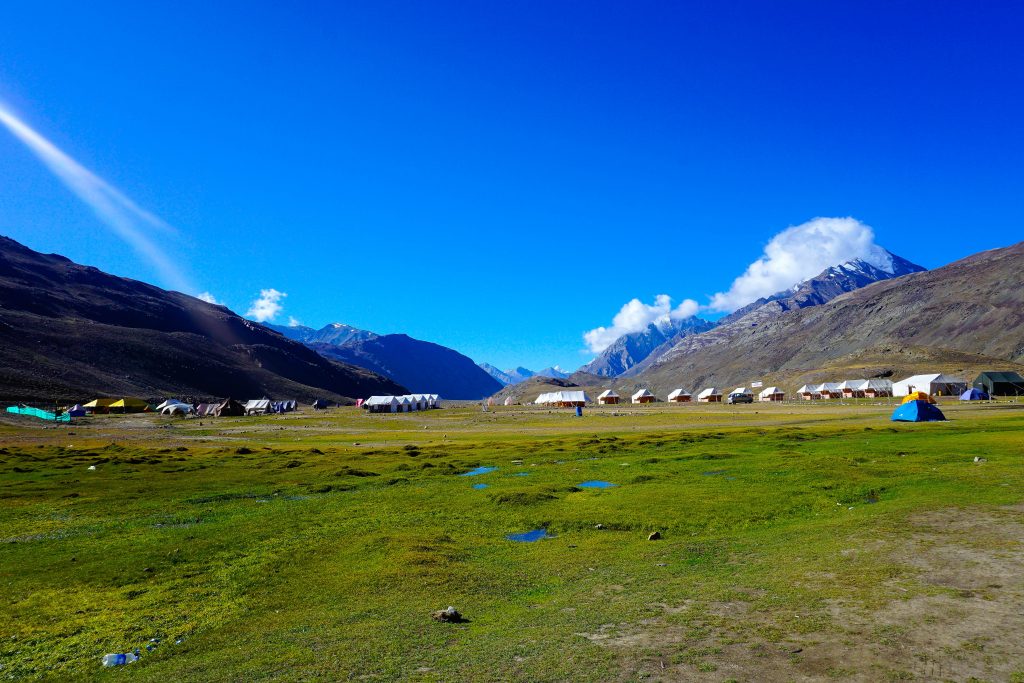 The facilities in the camps extend to basic food, a solar light in each tent and a clutch of blankets. The serene picture below belies the constant high velocity wind that was threatening to uproot the tents.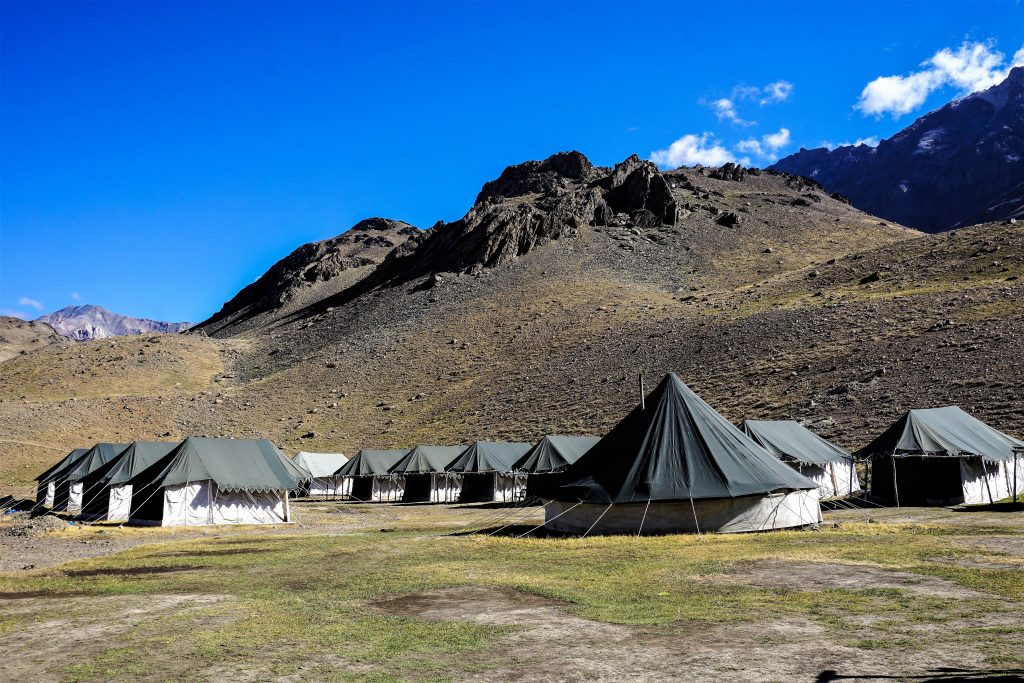 Nights were bitterly cold even during the so-called summer season. According to the local lore, hot tea and garlic soup are the perfect antidote to the cold, icy wind and they ensure both are abundantly available to the visitors.
A narrow, barely motorable track from the Chandrataal campsite can be used by 4W vehicles to reach closer to the lake and a short walk of about 300 meters is all it takes to come face to face  with the beautiful, pristine, glacial lake. The beauty of the jade green water surrounded by denuded, bleached hills presents a picture that is bound to stay in one's memory for a long time.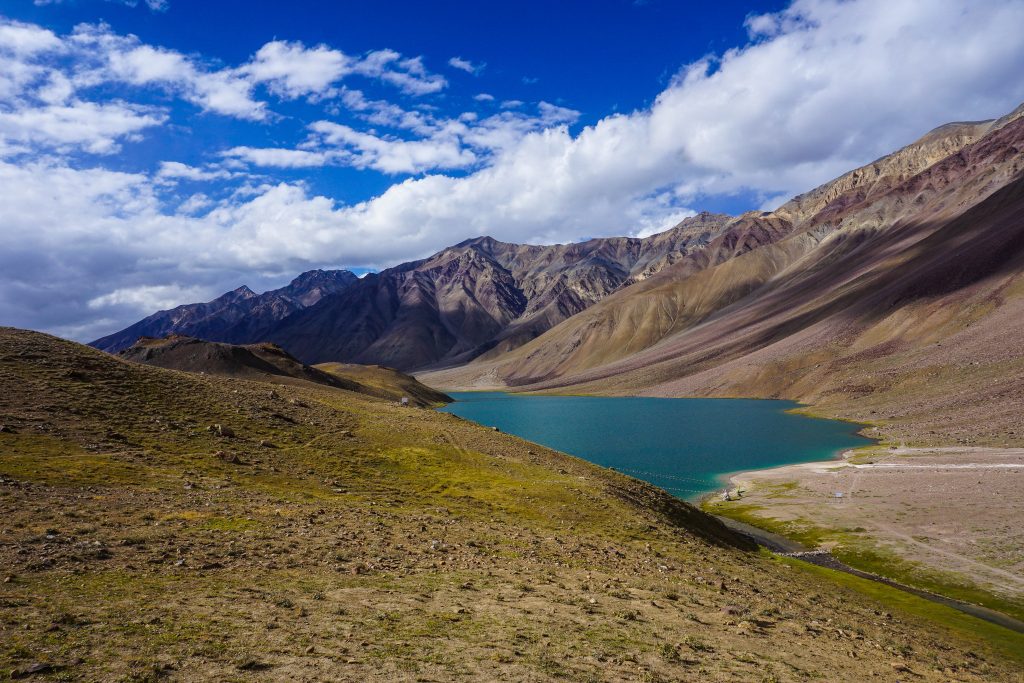 The name Chandrataal originates from its crescent shape. It is situated at an altitude of about 14,100 ft and is 1 km in length and 0.5 kms in width.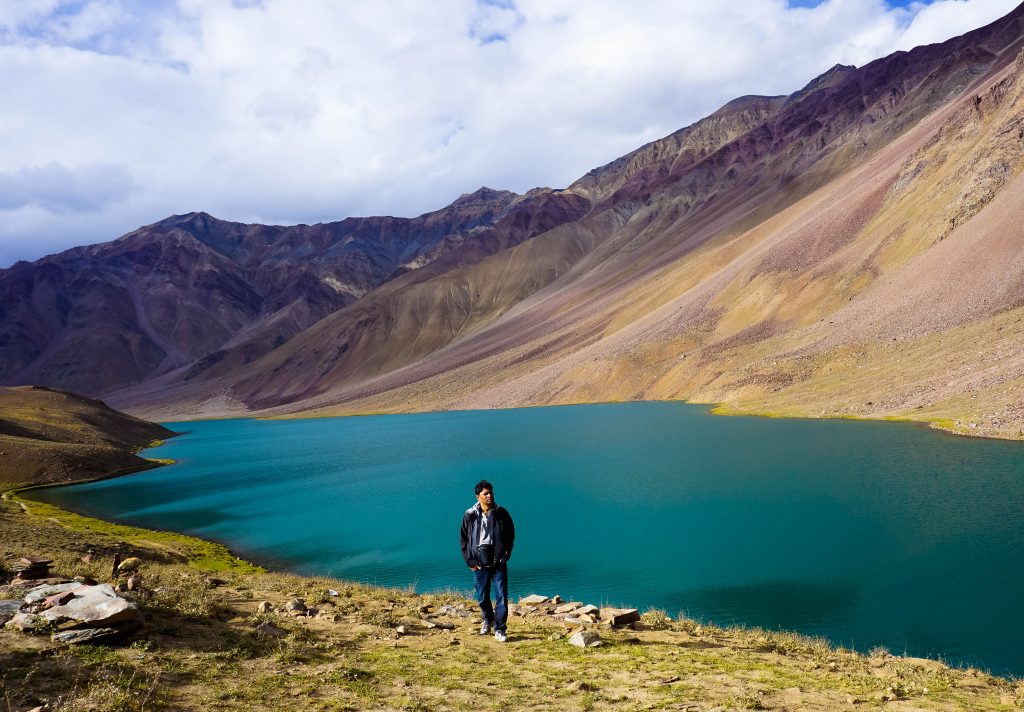 Chandratal – Battal – Rohtang Pass – Manali
On the last day of our Spiti trip, we headed back to Manali via Rohtang – a 7 hour drive through the villages of Battal, Chattru, Gramphu and finally Rohtang.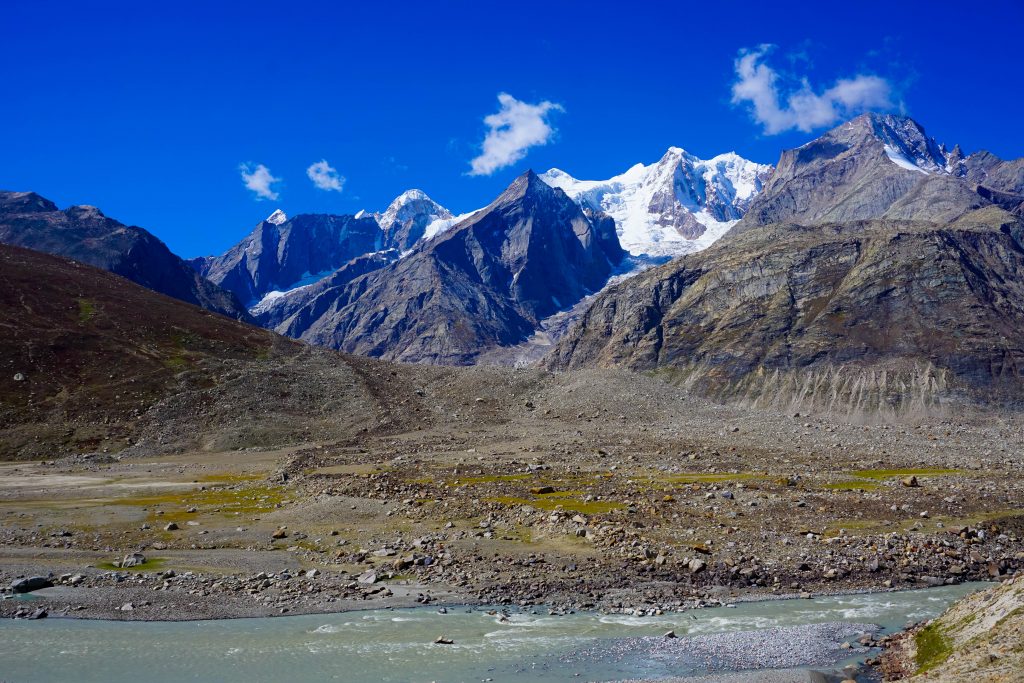 This 150 km long bone rattling drive is memorable not only for its scenic beauty but also for the dangerous condition of the roads. There were stretches where there was no track, just a stream bed with fast flowing water.
An example of such a stretch below – aptly named Paagal Nallah (Crazy Stream) where we had to measure the depth of water by wading in before our vehicle could cross it. During late afternoon this stream becomes un-passable due to huge volume of water & rocks that come down as a result of snow-melt in the higher reaches.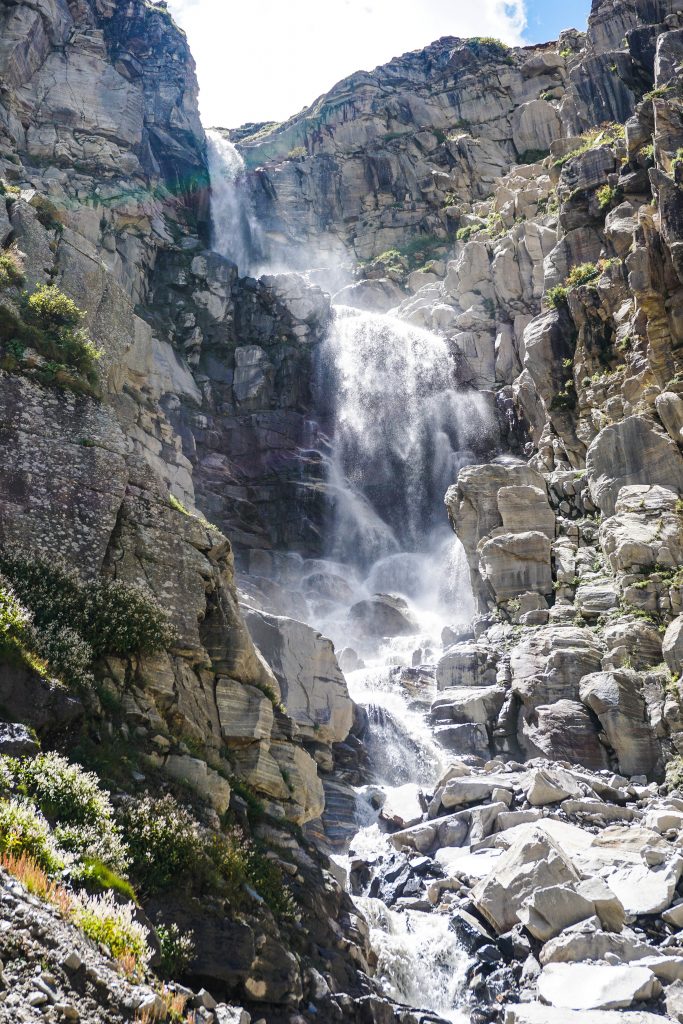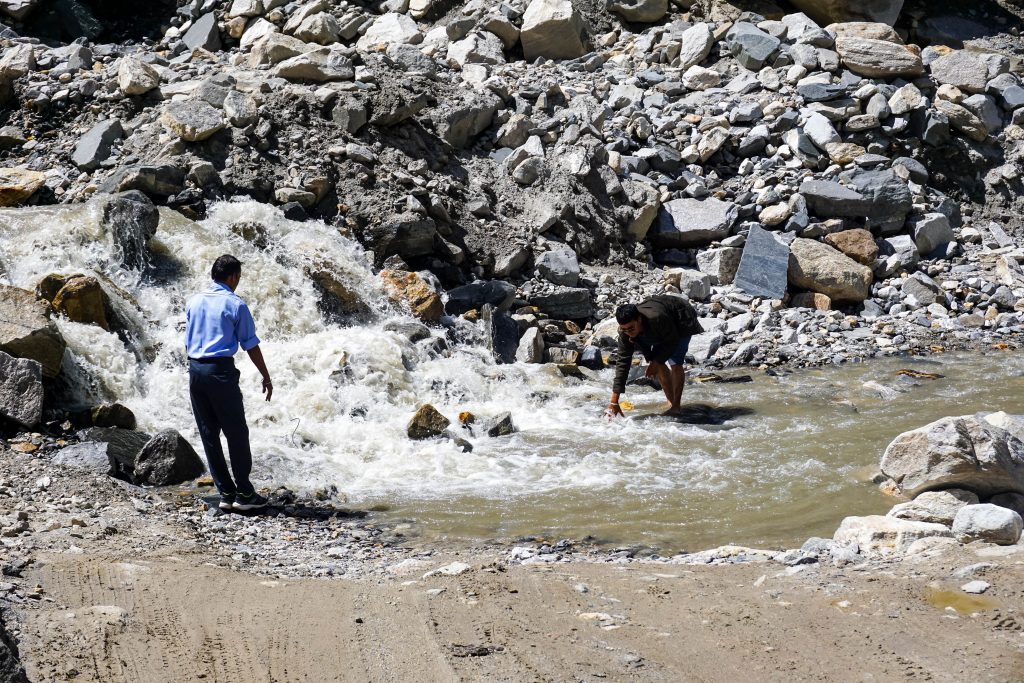 However, road construction work was underway near Rohtang Pass, so the condition is set to improve shortly.
Once we crossed Rohtang Pass, the transition from barren Lahaul and Spiti valley to Beas valley was stark – instead of predominance of browns and greys, the landscape becomes emerald green dotted with wild flowers ultimately culminating in the deep, dark green of the stately pines and deodar on the road to Manali from Rohtang.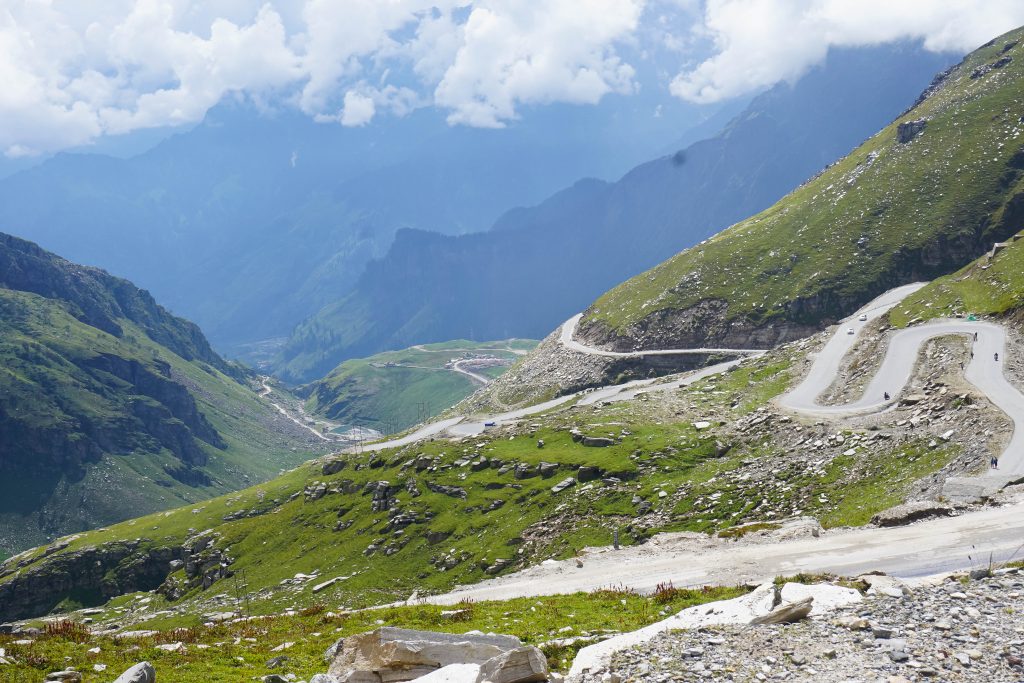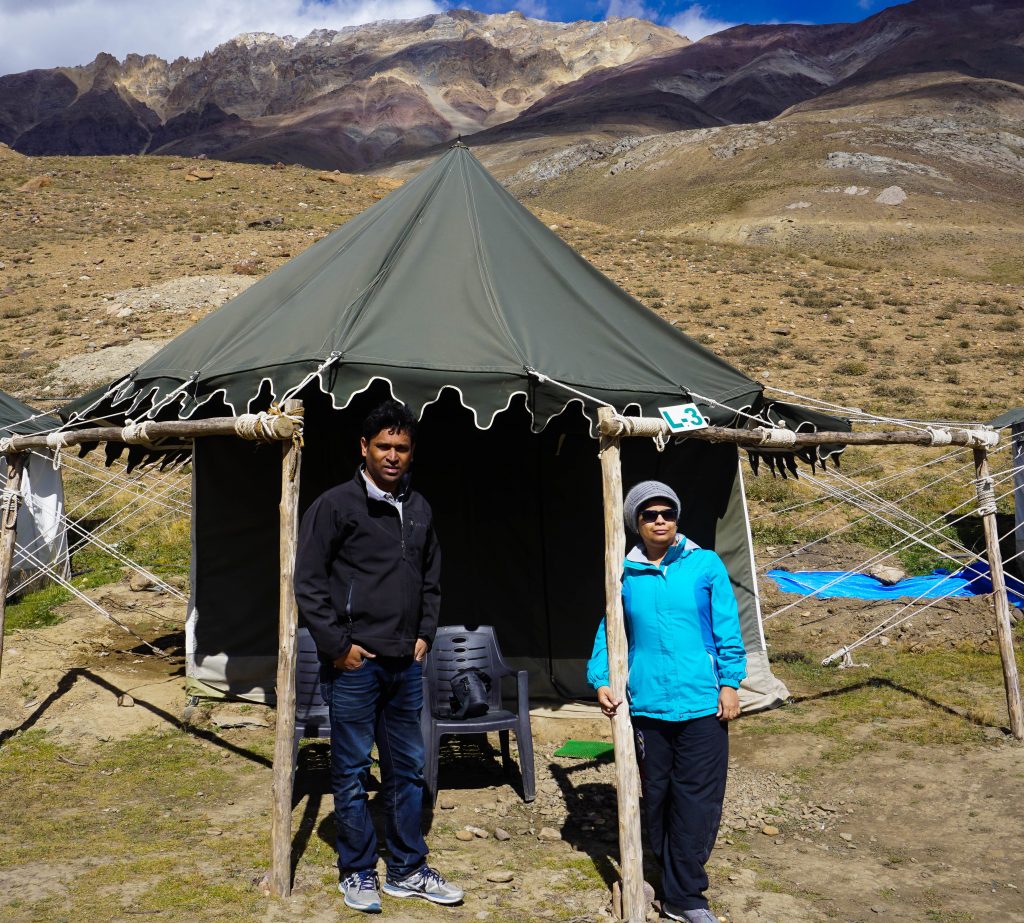 Finally, like every other journey, our Spiti sojourn came to an end. After a relaxing day in Manali we headed back to Delhi thinking when and where our next voyage would be.